Top education blogs to follow
Recently, education blogs have been scored and ranked across the internet. They were given scores based on four important components like teacher score, authority, activity, and social reach. We have presented the top education blogs that are worth following in this article.
Blog #1: The Learning Network
Being a part of the New York Times, the main audiences of The Learning Network include parents, students, and teachers who like to utilize the contents of the New York Times as a source for teaching materials. If needed, teachers can utilize the Text to Text section when they are planning to take lessons in topics like Social Studies, Current Events, Civics, and American History. The learners can also share their comments under the Student Opinion section. The only qualification to comment is they have to be 13 years of age or more.
Blog #2: Inside Higher Ed
It serves as an excellent source of information for any individual who is pursuing higher education and searching for jobs. It consists of sections like Diversity, Career Advice, Technology, Books, and Admissions. It consists of several research and webinars in the major education space.
Blog #3: Classroom 2.0
This blog focusses on conveying web 2.0 and social media into the classroom. It serves as a space for content and also as a social website for educators who wanted to learn about implementing online strategies into classrooms. It consists of several groups of various schools and the participants can interact and join with and also make use of several educational videos. It consists of more than 78,000 members from around 199 countries. It offers a comprehensive opinion on education.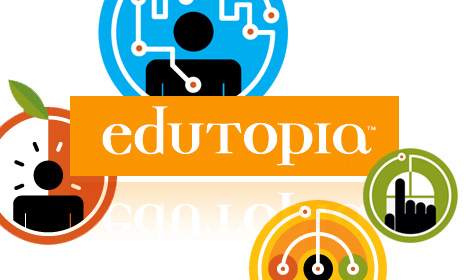 Blog #4: Edutopia
Being a part of the popular – The George Lucas Educational Foundation, the Edutopia blog concentrates on K-12 students and educators. It is developed with two goals- to collaborate with curriculum experts, teachers, and researchers to excel in the project-based learning field and to develop content that enhances learning and involves students. Some of the recent topics in the blog are 'Teaching K-8 Financial Literacy: A Case Study' and 'How to Help Adolescents Online Evaluation'.
Blog #5: Teacher Tube
Just like YouTube, Teacher Tube serves as an online platform where teachers can share videos and instructional learning materials. It can be used by home teachers and teachers from any school. It is a platform that helps you in gaining knowledge from peers. Here, you can find audio recordings, videos, and photos to utilize in the curriculum. If needed, you can join various groups that focus on particular topics. Teacher Tube is about education and community by teachers and for teachers.
Blog #6: Edudemic
It is about technology and offers tactful thoughts about implementing technology in the schoolroom. It also serves the teachers by briefing about learning and technology and consists of product reviews about the latest apps, tablets, and laptops for teachers. It offers best practices and tools for online learning with posts such as How to Design Effective Online Course and 15 Tips for Facilitating Online Discussion.
Blog #6: Homeroom
The main purpose of the Homeroom blog is to share the conversation about education problems in the United States. It also permits individuals to suggest and comment on feedback and ideas on various topics. It is a great destination and source for any person who is involved in the education stream. It helps you to remain updated about the current problems in the education domain and offers sufficient experience and knowledge to the topic.
We hope you find this list of top education blogs useful and interesting. If needed, you can also share it with your students.
Know More About : Know What To Do To Make Your Educational Blog A Big Success