What is the role of Edtech blogs
Education is developing and changing fast in the present scenario. Moreover, we also come across various technologies that have chances to transform the world and the method we learn. Several education technologies serve as a key to enhancing learning all over the world. As these fast changes provide an opportunity to enhance education at various levels, students and teachers need to get access to the latest and new devices, programs, and methods in the education sector.
Fortunately, several exclusive education blogs share information about education technologies and their uses. Edtech blogs will teach about the up to date and best technologies recommended to use within the classrooms, wherever the students wish to learn and at home.
Top 3 Edtech blogs to read and follow
1. The Innovative Educator by Lisa Nielson
If you feel that school was irrelevant or boring, the author of the blog expresses exactly how you feel in the blog. She has written the blog on her own experiences and comments about the ways public schools approach learning today. Lisa concentrates on assisting other educators about the ways they can utilize the resources easily and also about the technologies that exist within the students' grips to make classes relevant and engaging. The blog also shares vast information about classroom technology and ways of implementation. Through this blog, the teachers can make use of the author's ideas without finding difficulty in the budget procedure or other restrictions.
2. Mindshift
If you are tired of reading the same ideas in different formats on different blogs, you need to check Mindshift. This blog has unique content and ideas for teachers. It concentrates on sharp and fringe topics in the Edtech field. It shares completely new ideas. As it talks about exclusive options on education, the users can get sufficient information to discuss with their colleagues.
3. Edudemic
It is one of the largest hubs for education content. It offers teachers with ideas, advice, and lesson plans to implement technology in the schoolroom. As it has sufficient attention-grabbing content, when you visit this website, you can get the latest ideas. It is totally useful and time-worthy to view this website.
A Few Other Blogs to Follow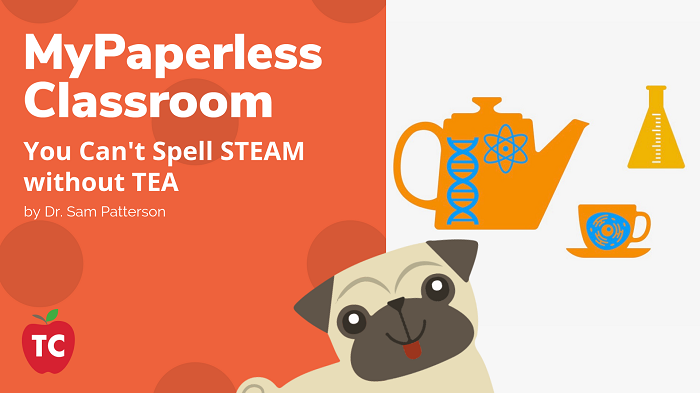 My Paperless Classroom by Sam Patterson
Sam Patterson is a popular K-5 integration expert. In his blog, he shares his experience on how to implement technology ideas in classrooms. Thus, he has selected the title- My Paperless Classroom for his book. He has shared some excellent ideas about how to utilize technologies in the classes and also utilize video games, toys, and Minecraft worlds. He has also shared some pitfalls and challenges of utilizing these technologies. If you want to know-how integration influences in the classroom, My Paperless Classroom is the best blog to read.
Edutopia
George Lucas Educational Foundation has hosted Edutopia. It has sufficient well-indexed information about education that is utilized in the schoolrooms. As data is filled by topic and age group, teachers can get real-time ideas about the current curriculum. They do not have to get involved in ideas that do not work for their situations. It consists of sufficient fun quizzes and videos. In simple words, Edutopia is the best blog to browse though you do not have any particular topic in mind. Ensure to click and read the 'Trending Topics' category to know about the hottest topics that are in the education technology domain.
By bookmarking all these top blogs, you can become more creative and utilize new ideas and unique approaches while educating students.
Know More About : Tips To Create The Best Education Blog