List of top business blog examples
Do you have a blog for your business website? Do you want to generate new daily visitors and engage comments? Well, you need to consider setting up a business blog. Before setting up, we suggest you have a look at business blog examples famous for unique features. Apply the same victory strategies to start your business blog.
Blog #1: Stonyfield Farm
The blog focusses on fresh organic dairy products. The brand – Stonyfield Farm focuses on farming, family, and surviving an organic lifestyle. They perform an excellent job by developing a focused theme in their blog and being honest with their brand. When you see the website, you can notice a lot of unique things. For example, in place of social media connect option, they have used let's be friends. It shows how they motivate people to connect on social media channels.
The brand also utilizes video behind the scenes in a genuine and best way. As their blog theme is farming and family, their videos are just natural. It does not look professional but has all the good points. Their videos permit the audience to like, know, and trust the brand. It is the main key to developing a solid blogging platform.
Another important thing to notice is they have utilized very soft sales texts in their blog. For example, if there is a blog about the benefits of consuming organic fruit, they have mixed the idea of adding Stonyfield Farm yogurt with the fruit for an additional dose of nutrients. It is not wrong to write blogs with the products you sell or promote. They have well utilized their blog to educate readers about the market and to develop community.
Tip: Ensure to develop and maintain a theme all over the blog. If you are finding it hard to contribute content, you can motivate outsiders to contribute to blogs. Another excellent tip is you have to show your audience what is taking place behind your business curtain. Certain important things like behind the scene footage and stories would attract more readers and helps you in creating content relevant to the theme.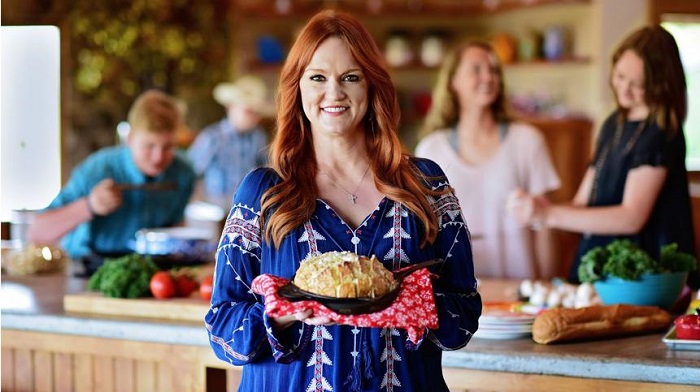 Blog #2: Pioneer Woman
This blog is the best example of an effective lifestyle blog. Ree Drummond is the creator of Pioneer Woman. She has used her blogging platform to discuss and promote several projects like photography, cookbook, etc. Her blog is a major success because she has the talent to connect with her readers personally and also develops a friendly, warm, and welcoming experience blog posts every time. Her simple biography on the website's home page showcases her welcoming persona excellently. When you notice her social pages, you can see each of them elegantly and uniquely designed and matches her website. It is simple to view her social pages. She has done branding for her products through the blog in a brilliant and best manner.
She is continuous with her branding and keeps changing according to the time and season of the year. Ree has also utilized photographs brilliantly attracting the entire blog. The layout of the blog is simple to navigate. It is very important as you have to attract readers in a short span. She has included icons in several ways like adding numerous blog thumbnails. It is your choice to decide and browse the blog.
Tip: When you are designing a business blog, ensure to stick to your brand. Consider utilizing brand-specific design essentials and photographs to attract your readers. By improving blog aesthetics, it is possible to create a relatable and personable experience for the readers.
Blog #3: Ecoki
It is an excellent blog that provides a comprehensive range of ideas, tips, and articles on various things associated with residing in a green lifestyle. The main highlight of the Ecoki blog is the grid-based and clean template. Due to this, it is simple to read. It also displays several topics like resources, popular items, latest news, and featured articles. In particular areas of your website, it is necessary to make people get engaged with the content.
Ecoki consists of two kinds of navigation bars. When you see the top navigation bar, it is used for calling the major topics like design, technology, and food, and the navigation beneath it displays their media delivery like information, video, and article about contributors. Because of two navigation bars, the readers can select what content to see and read.
Tip: If you have developed a business blog with several topics, it is best to make use of grid layout design. It is simple to follow as well as it permits to display several areas in an easy format. Another smart strategy you should consider utilizing in your blog is adding photos to divide the text in the grid layout. It helps in making your website less static and more inviting.
Know More About : How To Create An Impressive Small Business Blog