How to create an impressive Instagram profile: Tips to become a smart Instagram post maker
Nothing can replace the effect of social media's efficacy in marketing your business. Needless to say Instagram tops the list of social media platforms that promotes your products and services very effectively. Attractive profiles and credible photos make Instagram even more pleasing to people, who primarily visit an Instagram account after viewing the beautiful profile. That said, it is quite evident that Instagram propels you to enhance the aesthetics of your brand. How to create an impressive Instagram profile for your business? How to become an influential Instagram post maker? To know this, and more about the techniques of gathering a strong fan base on Instagram, keep on reading the following sections.
Instagram profiles: Tips to create an impressive Instagram profile
If you had been a loyal Instagram user, you would recognize the significance of a first impression. Appealing the viewer's aesthetic sense in the first attempt is essential for attracting netizens to your account. More the customer flow into your Instagram account, more are the chances of converting these first-timers to followers. Hence, a proper Instagram profile is crucial to increase the traffic into your business account. So, whether it is the overall mood, the colour palette, or a beautifully combined collage of your products, it is important to learn various techniques of framing a compelling Instagram profile. The seven tips given below is an excellent compilation of tips provided by a few expert Instagram post makers of the industry. Understand the techniques and implement the tips into your account as soon as possible.
Top seven tips for creating an attractive Instagram profile
Gain inputs from popular business accounts
Before beginning a new account, browse through popular business accounts of your industry. Understand what makes them tick in the crowd. If you have an e-commerce business and would want to start a business account on Instagram, ensure that you visit at least a few of the leading brands of your field. Browse through every feature of their profile and note down the techniques that catch your attention.
Lately, popular brands are increasingly making use of user-provided contents for their profiles. If you visit the accounts of popular travel brands such as Airbnb, you may notice their posts adorned by the customer-travellers. The practice not only improves the brand's visibility but also builds the company's credibility amongst the users.
Maintaining a uniformed colour theme
If you go through the popular Instagram accounts, you might notice that the profiles would have a uniformed theme or tone, making them more attractive. The method not only adds to the style but can also be visually pleasing for the viewers. Implement uniformed themes in your profile and ensure that all the filters, objects as well as the background colour match your theme.
A monotonous theme can sometimes make your account dull. In that case, experiment changing colour themes like changing colours of each row or specific categories. This can generate enthusiasm in customers who generally anticipate freshness in everything they view. Bring out your inner creative Instagram post maker and create some impressive profiles.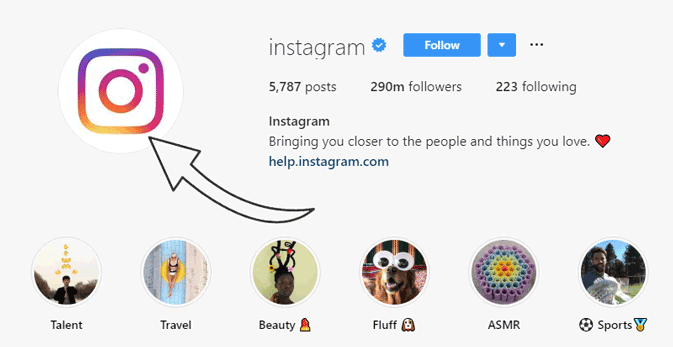 Global approach for your profile
Identify the strategy of your business page. If your page sells home décor, make sure the tone of the profile or theme to be minimalistic and pristine. Vibrant and tangy colours can be disturbing for the customers who would have anticipated a refreshing and soothing ambience. Similarly, photographers or filmmakers can add darker or sombre tones to emanate a sophisticated feel.
Make use of filters or Instagram apps for easy editing.
Maintaining the tone or theme of an account is easy to be said, but it is challenging to adhere practically. Make use of the filter feature on Instagram to synchronize the settings and pictures to a similar style. The application also features several support apps like OrangeTwig, Layout, Boomerang or Hyperlapse that can enhance your content with more beauty. If you do not have an idea on how to decorate your profile, get inspiration from other applications like Pinterest for more ideas.
Chessboard effect
One of the most popular themes, the chessboard is not just exciting but a creative challenge for you as an Instagram post maker. Make your profile attractive by incorporating the chess theme and placing the alternate coloured images on the board. You can impress your audience by alternating texts and images in the theme as well.
Various ways of fitting your contents
You can surprise your customers to some fantastic creativity like modified boundaries for your pictures and contents. Here are a few options that are worthy of being experimented
White frames for your images can give it a more professional and attractive look
Mixing white or coloured box in both vertical and square images
Black frames are classy, but be careful not to hamper the overall tone of the image
Make use of round frames to make your profile more interesting
Instafit, Squaready, Diptic, Frame Swagg and Whitegram are few Instagram applications that can help you in creating impressive boundaries.
Since, applications like Instagram updates very frequently, keep a tab on every new feature that suits your profile and present your customers with a vivid visual treat once a while.
Know More About : How To Make A Social Media Post?