What Is The Purpose Of An Education Blog?
If you are under the impression that the education industry functions solely for the young students in schools and colleges, you are wrong. The billion-dollar industry caters to enthusiasts from all age groups. The word "education' itself encompasses any effort of learning that imparts skill and knowledge.
Occupational training and training programs are aimed at helping professionals improve their skills in what they do.
So we come back to the original question: what is the purpose of an education blog?
An education blog's main purpose is to impart knowledge and information on any particular subject by utilizing online teaching methods. There are endless topics that can be covered on an education blog. The target audience can range from school students, university and college graduates and even professionals in the field of education.
A typical education blog will have:
Tips for writing exams
Tips to score good grades
Lesson plans
Blogs about institutions offering higher education
Blogs that review curriculum.
Tutoring blogs
Blogs about educational programs
Ideas To Put Your Education Blog Ahead Of The Game
Some of the best education blogs follow a well-analyzed strategy to turn the spotlight on them. Here are some successful formulae that will help you reap the same benefits:
1.Reroute the traffic to your blog
Easier said than done, the trick is to find the right audience and make them take notice of your blog. When you have zeroed in on the target audience, here are the other numerous ideas to get the traffic queuing up for your blog:
Create a page on social media specifically for your blog. Post enough links that will reroute the user or follower to your blog.
As a means of cross-promotion, you can share information from other bloggers' pages. Chances are that they will also retweet and reshare your posts.
Use well-researched key words in your blog and in the advertisements.
Invite other bloggers to write guest posts about their areas of expertise. This move will help their followers be aware of your presence and vice versa.
Target the parenting community and make them aware of your blog.
2.Choosing the right niche
Education, per se, covers an infinite number of topics. You cannot and must not attempt to bring it all in your blog. A blog that has no definite niche will look muddled and distorted. Users will not be able to grasp the identity of your blog.
But if you do want to go for a wider niche, be prepared to do extensive research and work because, obviously, you are casting a wider net.
If the idea is to specialize in only a specific number of niches, then you will run out of topics to cover. Hence, the trick is to strike a right balance between the two and make it work for your benefit.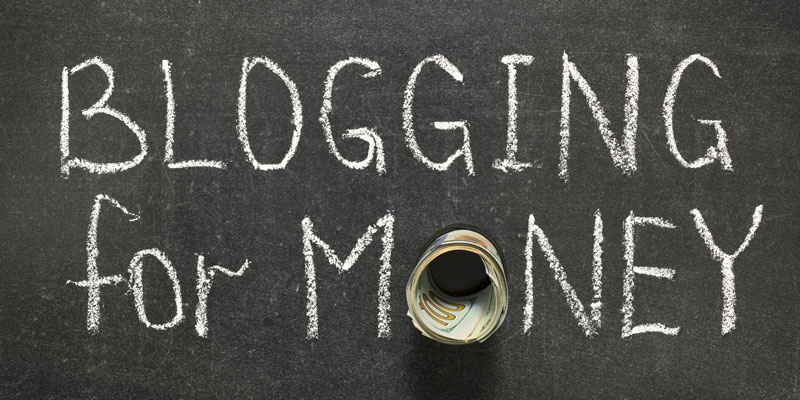 Tips To Make Your Blog A Profitable Source Of Income
There are several monetizing strategies to implement with your education blog. However, a word of caution- You have to be careful with what you implement because:
It must have a positive impact on your students and faculty.
It must not adversely affect the overall branding and the objective of your blog.
Keeping in mind these crucial points, you can make use of the numerous monetizing strategies that are available.
Advertisements
Utilizing Google AdSense is a clean way to bring ads on your blog, because AdSense allows you to choose what will and what won't go on your site. That itself is a filter enough to ensure that your ads are worth watching with the family.
The drawbacks? You cannot control popup ads that have questionable content. And your blog needs a considerable amount of traffic before you can rake in the profits from advertisements.
Sales of products or services
Your education blog is your arena to unleash your creativity to come up with smart and unique products that you can put up for sale. What can you sell?
A tool to study grammar.
An app to keep track of curriculum for competitive exams.
A tool to help students memorize mathematical formulae.
A study guide for SATs.
A planner for teachers and students.
The possibilities are endless and promising. Use a program like PayPal to make digital transactions.
Encouraging donations and sponsorships
A donation is a subtle way to find the financial sources for your blog instead of using blatant advertisements. All your blog requires is a simple CTA button that says "Donate Now". But there are no promises that donations will flood your blog, because people rarely do it.
However, if your blog has impressive content, it can draw the attention of sponsors of organizations or businesses who will help you with a contingent plan.
Affiliate sales
Affiliate sales is a brilliant way to make money. Your blog can have reviews of products that you believe in and offer affiliate links for users to access these products. Amazon, LinkShare, Commission Junction, etc are portals that offer great affiliate programs.
Get set to create the best education blogs
Thousands of education blogs are mushrooming online every single day. How your blog stands a cut above the rest depends on your creativity, research and hard work. Get going to make the world a better place with your education blog!
Know More About : Benefits Of Writing Student Blogs And Five Best Student Blogs