List of famous food bloggers
In recent years, it has become a trend to follow food bloggers instead of buying heavy cookbooks. Most of the cookbooks have been transformed into online blogs and there are several and new food bloggers who are known for their delicious Thanksgiving recipes and fresh casserole ideas. If you are interested in cooking and wish to start a food blog, we suggest you follow the top food bloggers and learn how they use the online platform to draft and share their food blogs.
Food Blog #1 Sweet as Honey:
The blog is given the apt name as it consists of contents regarding low carbon baking. It means you cannot find refined sugar or heavy carbohydrates in the recipes. Carine Claudepierre is the author of this famous food blog. She is a passionate low carbohydrate baker, filmmaker, and food photographer. She motivates people to do low carbon baking as it is good for health. Her recipes are simple to do and equally delicious. It motivates everyone to alter their diet and lifestyle without dropping the taste.
Food Blog #2: Cookie and Kate:
One of the top online food journals is Cookie and Kate. Chef Kathryne maintains this blog with her dog- Cookie. They share their personal experiences and recipes on their food blog. It permits subscribers or consumers to view numerous recipes by course, diet, cuisine, or ingredient. It was first planned in 2010 and immediately the blog was launched. Most of Kate's blog consists of vegetarian meals. The author is well versed in photography and it goes well with her cooking passion. It is also possible to view the contents by downloading their mobile app. Some of the popular recipes of Cookie and Kate are pancakes, tacos, and crispy veggie potatoes.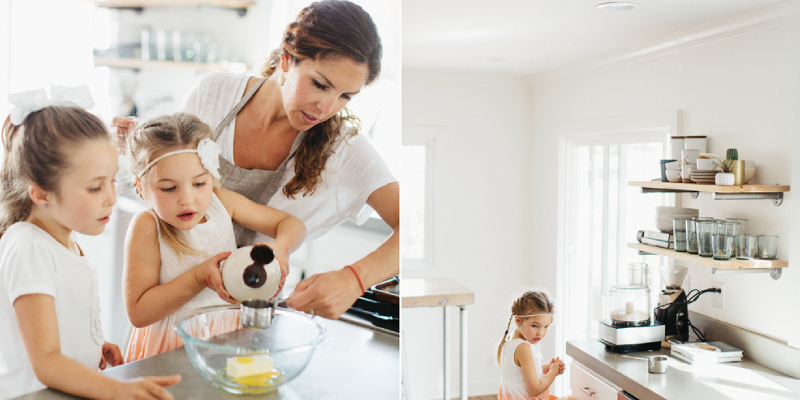 Food Blog #3: Sprouted Kitchen:
Hugh Forte and Sara are the authors of this popular food blog- Sprouted Kitchen. Sara enjoys cooking and also does one task at a time. She takes care of relationships, brings people to her table. According to Sara, it is important to take care of oneself and others through nutrition. She is passionate about wellness concepts- mindfulness, relationships, mental health, exercise, and food. Hugh is an experienced photographer and takes charge of posting pictures on their food blog. To date, they have developed a weekly meal organizer and two cookbooks. It is worth spending time at Sprouted Kitchen blog as it has a lot of daily inspiration and great recipes.
Food Blog #4: Serious Eats:
The individuals behind the blog have utilized a unique approach in their food blog. Cooking is an art and it has been elaborated in the form of extensive sections. They post new recipes that you cannot see in any other blog. They have an exclusive section that is devoted to grilling various kinds of foods. Serious Eats also consists of sections like ingredients page and food histories. Most techniques are trailblazers. Just like their title, Serious Eats is inventive and audacious.
Know More About : Interesting Food Blogs To Follow