Tips for creating an excellent blog for your small business
If you are new to the business and want to increase your venture's visibility all over, then start creating blogs for your business. Since businesses need customers who can buy your products or services, your business must grab their due attention. Blogs can be an excellent lead generation tool that can help you to garner adequate attention and convert all those reading your articles to potential customers. But to have the customers patronage your services continuously, it is imperative to create blog contents that are engaging and worthy. So if you have just made up your mind to create your small business blog, then gain an insight into the procedures to do it effectively.
How to create blogs for your small business?
The primary aim for creating a business blog is to display your business to potential customers. An attractive blog can increase the organic traffic to your site, thereby improving your leads to the website. For an improved market, you must develop an impressive blog that can guarantee a persistent audience. The blogs not only help to convert your website traffic to leads but are also helpful in building a brand image for your business. Great blogs can make your business look credible and ensures your brand to be in visibility all time.
So if you are all set to create a blog for your business, follow the necessary steps to assist you in building an impressive one.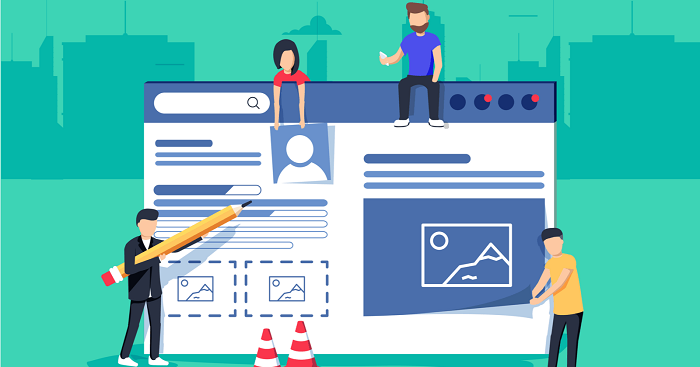 Five steps to creating an impressive blog for small business
Choose a suitable platform
Choosing an online platform is an important decision that requires a lot of contemplation. If you do not have enough experience in technology, you can avail the service of different blogging platforms such as WordPress, Drupal or Joomla that are versatile, user friendly and require simple steps to set up. Many of the platforms provide settings, including the domain name and hosting. Still, for businesses, it is recommended to use the sites that help you to create self-hosted blogs with a small expense required for hosting and registering the domain.
It is time to select the perfect domain name
After settling on the platform choice, it is time to decide on your domain name. Remember this will be your name of the URL for your site and hence, ensure that the name consists of your business' trademark name. Domain registration can be done through sites like GoDaddy or 1&1. There will be a cost required to maintain your domain per year.
Purchasing a web hosting
Though platforms like word press are free, there is a cost required to be paid for hosting that can be more than your domain rental. GoDaddy, BlueHost, Hostgator and 1&1 are some of the web hosting companies.
Decide upon the theme
Once you are clear with your domain and hosting, it is time to focus on the look and content of your blog. Search on the platforms for themes that might be either free or premium. Ensure that the themes also satisfy requirements like responsiveness, support and ease of customization.
Write an impressive content
Contemplate on the purpose of your blog. Before writing the content, be clear about the objective, the frequency of blogging, methods of engaging readers and finally, the CTA plans for your blogs. When you are settled with your project, concentrate on developing contents that are original and not repetitive.
Know More About : Top Business Blogs In The Year 2020