Tips for managing mental health blogs
In recent years, mental health blogs are getting very popular. Many individuals are finding methods to start conversations online and share their experiences surviving with mental illness. If you have plans to begin and manage mental health blogs, you need to read this post. We have shared interesting information associated with starting and managing mental health blogs.
Be creative and use resources and apps
Use your creativity while creating your website layout and posts. Use resources and apps for attractive design templates for Twitter and Facebook covers social media posts, Insta story posts, blog graphs, and more. If you are new to blogging, you can try Canva. It has various tools that are simple to use.
Utilize stock photos and imagery
Utilize professional imagery for your posts and headers. Pixabay and Pexels are two popular free stock image websites.
Make the right edits
It is always best to send your content to the editing service provider to ensure you are offering readers good quality materials. If needed, you can also use the Grammarly app for editing your content.
Ensure to use we instead of you
It is one of the important things you should keep in mind. Some people have the habit of using the word 'you' in their content. When it comes to writing mental health blogs, the audience should feel connected with the writer. When words like you, it makes them feel separated. It also makes them think as if the speaker only has all the knowledge. It is best to maintain a peer relationship and not that professor's attitude. In simple words, a good mental health blog should be informative and personal.
Develop posts with inspirational content and quotes
Several mental health blogs are worth admiring. They contain quotes, stories, articles, poetry, and affirmations. If you come across anything that is inspiring, ensure to share it along with the credits. You can add quotes in certain popular posts. One of the main reasons for people to follow mental health blogs is to connect, remain inspired, not to feel lonely, to relate, and to obtain a feeling of hope apart from obtaining information. Ensure to create content with these intentions.
Be regular with posting
Ensure to be regular when it comes to posting content on your website and your social media pages. One mistake you should be careful to avoid is losing the audience. Some bloggers will have a reasonable audience base. But due to irregular blog posts, they lose their audience. At the start, you need to post at least two blogs in a week. Develop at least ten blogs before starting to publish your blog.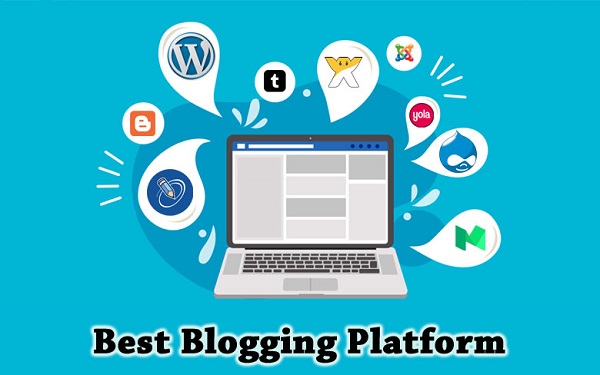 Select the best blogging platform
There are several blogging platforms and every person has their likes and dislikes when selecting a platform. It is recommended to select according to your wants and requirements for your blog. Ensure to research completely about the platform you are planning to publish. At the start, do not spend more. It is always best to start with a free platform and later upgrade as you get a good response and a decent audience base. WordPress is an excellent blogging platform. At the start, you may find it complicated. But when you research about certain features, you will find the platform easy to use. Some of the recommended blogging platforms are Squarespace, Blogger, and Wix.
Titles for blog posts
An important part to focus while publishing blog posts are generating attention-grabbing titles. It should be to the point, simple to read, and attract readers. It is best to research blog templates and titles that are popular and used according to your posts.
Develop an attracting website
There are numerous themes in WordPress as well as other blogging websites. At the start, do not attempt to pay money. As you gain traction and post more content, you can pay or upgrade your theme. Ensure to focus on the main things like uplifting content, readability, and keeping it simple. It is essential to post in-depth topics. However, the main website should provide the audience with an uplifting and comforting feeling. When they cover the homepage with black images or use dark images all over, it may look discomforting for the readers.
Develop blogs about your peers
Engaging and connecting with your friends or colleagues in the mental wellness group is beneficial personally as well as for your blog. It includes guest features, interviews, and several posts associating your friends in the mental wellness group. Start connecting with your friends and ensure to tell them about your community. Post advocacy initiatives, stories, and interviews. Promote websites, books, content, and messages that you associate with. If possible, you can share your peers within the posts also. Make sure to create social media accounts for your brand or blog. Do not use your personal social media accounts.
Know More About : How To Develop Successful Wellness And Best Health Blogs?