Top marketing blogs you need to check
We have shared a list of best and top digital marketing blogs in the world in this article. Each of the blogs has a wide range of variety of contents which is being developed and shared worldwide.
It has been found that numerous Indian companies are turning towards digital. So, it is necessary to keep oneself updated with the recent digital discoveries and marketing trends and utilize the trends to the best level to improve your business. Digital media focuses on the development and expansion of the business. After thorough research, we have rounded up India's top 5 digital marketing blogs that could help you to move forward in the digital space and social media.
Digital SEO is one of the top digital marketing and internet marketing agency in India. It has been one of the top nominations for Our Prixintablog contest and has won the award for The Best Digital Marketing Blog. It is a comprehensive SEO company which consults and executes your complete digital marketing strategy. Their services range from developing a new website, re-designing the website to online reputation management to SEO services to creating online applications to involving your customers.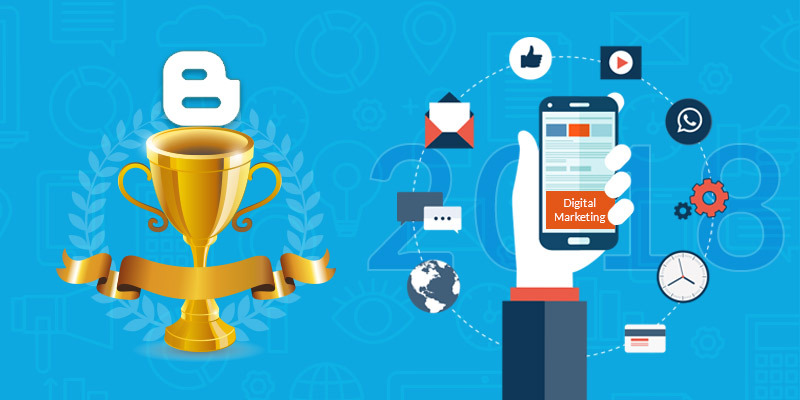 Top 5 digital marketing blogs
Social Samosa: Developed by Ankit Gaba and Aditya Gupta, Social Samosa is famous for the high toned content that encompasses agency features, comprehensive case studies, campaign reviews, interviews with prominent personalities in the digital industry and tools and tips to assist you in growing in the digital marketing world. The main motto of their blog page is to help businesses to recognize the social media world globally and locally.
Digital Deepak: One of the leading marketing consultants from Bangalore is Deepak Kanakaraju. Before being a digital marketing consultant, Deepak has worked as a manager in a digital marketing company. He has administered top brands such as Razorpay, Practo, Exotel, and Instamojo. He has also written and published a digital marketing guide book- how to obtain your dream digital marketing career. It serves as a helpful guide for several ambitious digital marketing professionals. When you see his blog, you can see he has covered a vast range of topics varying from entrepreneurship to digital marketing tips.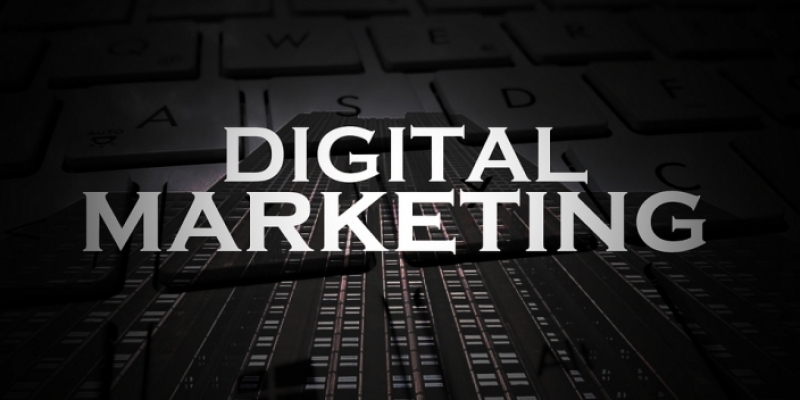 Digital Ready: It is one of the leading internet marketing and digital marketing training company based in Hyderabad. Digital Ready's blog serves as a complete guide for young and budding professionals to learn A to Z of internet marketing and digital marketing. Here in this blog, you can see all the best practices and latest updates to tricks and tips. Digital Ready includes everything necessary to succeed in the digital marketing world.
Campaign India: It is almost similar to Campaign Asia blog. Campaign India covers all the latest topics in the digital marketing industry. It serves as an exclusive powerhouse of data which is sufficient for online marketers. The majority of the contents in Campaign India platform consists of opinions and news from the digital marketing world.
Social Beat: This blog focusses most on CMOs and digital marketers who wish to develop a footprint in the digital marketing world. The blogs in the Social Beat website remains useful to various industries. The blog contents help businesses to learn multiple strategies and how they can develop their business online. It is enriched with goal-oriented strategies and quality insights to assist brands to get the best return on interest through their digital marketing strategies. If possible, you can also check their digital marketing blogs as it is equally informative and helpful.
Why should you approach Digital SEO for digital marketing solutions?
Marketing is the method of connecting with your potential audience at the right time in the right place. In the present digitalization age, one of the best strategies is meeting customers online. Check Out – here about why you need digital marketing strategy. It is where the majority of customers spend their time.
By incorporating technology concentrated strategies into marketing, you can easily see better outputs in your business. Digital marketing is a fast-developing field, and it is necessary to know the in and outs before starting to market your business. By checking the latest blogs and reading digital marketing blogs, you can get updated with the recent trends. If needed, you can also contact top digital marketing companies like Digital SEO for assistance and services.
Know More About : Best Blogs For Preparing UPSC Exams