Social media is the best platform to drive business to customers fingertips. Building a brand and making it public is one thing that every business aims to achieve as a goal. With the rise in the users by the number of billions, it is very difficult to create unique and interesting posts that hook customers to the business. And for this, a lot of research is needed to nail the right spots in the marketing tactics. Campaigns and activities are Social Media Ideas For Small Business that make sure that the platform of social media is used well and beyond.
Using Referrals To Good Use
Social media works on using the fanbase and followers community to maximum. Promoting another user's content is what is called affiliate marketing and this could be achieved on a later stage. In the initial stage, it is best to promote a few recommendations so that users can get to know your tastes and interests. This helps attract like minded crowds as well as they see potential expertise as a source of trust. Having respect for competitors and showing their content is actually a good way to prove to followers that they were right in choosing you to follow. Staying up to date with the social media industry is highly crucial to promote one's business. Earning respect from followers becomes a bit easier by showing that you are not here to burn down others but to be among them, it sends a positive vibe.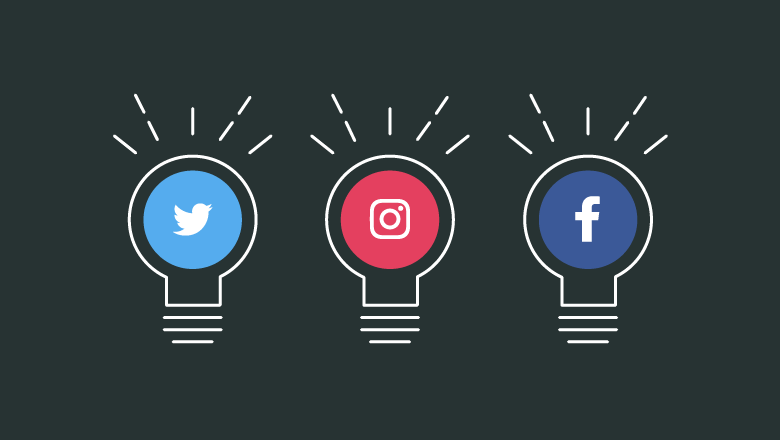 Strangely Unique Is The Approach
Unique ways to approach the marketing scene is definitely going to drive a lot of viewers to your content. Going viral is often what leads a business into the limelight, but it is not always necessary to have the most innovative posts to keep people viewers on the hook. Credibility is one thing that gets your business pushed into the hearts of customers and this can be achieved by others endorsing your product genuinely. Share testimonials and feedback from reputed users to empower your business credibility. Make it a point to celebrate every single day by relating it to the business. Try to include the audience in the decision making by setting up polls or surveys and competitions. Include past memories to cook up content, stories have always been a joy for people to read.
Keep A Mix In The Content
As Paulo Coelho puts it, routine is lethal and so can it be for social media posting. Keep content varying once in a while and that should keep the audience engaged in the creative content being posted. Humour, motivation, romance, are the few things which need to be rotated every now and then so as to keep them in the mix. Occasionally throw in the content about personal achievements as well so that the audience can connect comfortably with you. Create a unique logo to add in with your images so that the customers get accustomed with the content creation habit.
Know More About : How Do You Frame A Creative Social Media Post?