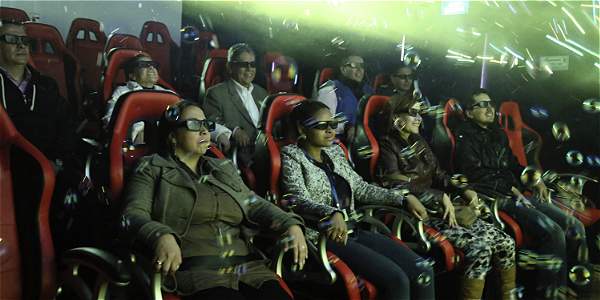 People love to have some entertainment in their daily life. In very early days, people used to visit places to watch stage plays or some live concerts. People used to visit theatres for relaxation and entertainment. Today, watching movies in theatre is one of the popular modes of entertainment for people throughout the globe. This is the reason, why many cities and countries have big theatres and cinema halls. The experience of watching movies/cinema in theatre have upgraded from time to time. Initially the movie came in black and white without sound. Then movies had sound/dialogues, which enhanced the movie watching experience. In this way many new innovations introduced in the movies and some of the noteworthy things are computer graphics, animation, special effects, stereo sound and 3D.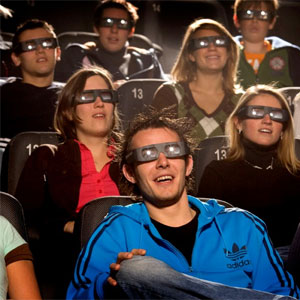 The innovations with related to cinema industry never seems to cease. The latest buzz in the cinema industry is the 7D cinemas. 7D cinemas are designed to provide the most realistic movie watching experience to the viewers.
When 3D cinemas became mainstream few years back, there was so much buzz among the viewers. People were simply amazed to see the objects in a 3 dimensional forms that made watching 3D movies more realistic. While a regular 3D movie requires an ordinary screen and special 3D glasses, a 7D movie requires special infrastructure and electronic systems in addition to 3D glasses. A 7D Cinema Theatre has special effect seats that moves, vibrates, tilt according to the scenes in the film. These seats can also have air jets, leg ticklers, air jets and other things to give a realistic feel. In short, when you are watching a 7D movie, you become getting so involved so much into the movie and you may feel that you are actually living inside the scenes of the movie.
There are lots of physical effects used in a 7D theatre. There are special hardware or equipment used to generate smoke, rain, bubble, lightening to boost the realism. The 7D theatres use special 7.1 sound system for creating the most accurate and realistic sound. In these ways, there are so many equipments or components used to construct a complete 7D theatre.
The popularity of 7D theatres is catching strong among the masses in India. In recent days, many people are quite aware of 7D movies as many malls and entertainment facilities have opened these theatres in different parts of the cities. The 7D theatres are helping both the audiences and business owners as well. For audiences, 7D theatres are the great entertainment destination to enjoy with friends and families. Though the movies run for shorter length, they offer action packed and thrilling entertainment to the audiences. For the mall owners, 7D theatres helps pull more crowds and generate more profits.
For those, who wants to construct a 7D theatre in India, need not think about inviting technicians or man power from the foreign countries as there are 7D manufacturers in India, who can help you build a good 7D theatre. Right now, there are many manufacturers to offer 7D theatre equipments and related services. These manufacturers not only supply equipment, but also help you install and set up a perfect 7D theatre. Additionally, they can also take part in maintenance activity to ensure that your 7D theatre functions properly without any interruption.
To know more details about a reliable and experienced 7d cinema theatre manufacturer India, you can go through the Internet. Simply browse and find out the 7D theatre manufacturers, who have been involved in various projects these days. Take time to visit the websites of the manufacturers and you would gain more information.
Read Also Importance Of Current Affairs