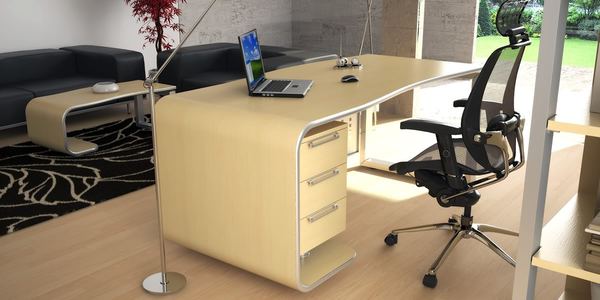 Qatar a very young state is rich in architectural designs with tall modern buildings. It has the largest known production of oil and natural gas and thus is an important business centre in the world. Other than its oil and natural gas resources it has major revenue from the real estate sector. Qatar has a mixed population of Arabs, people from India, Pakistan, Nepal, Philippines dominate the population. It has many modern and high rise buildings and is a dream place for architects. Some of the buildings have even been designed by famous French and Dutch architects. The office interior design in Qatar buildings is even more appealing than the architecture of the building itself.
Other than the profit of the real estate business, an office whether big or small can flourish largely with the right kind of interiors. A company that invests in interior designs can be sure to stay ahead of many others. Companies now realize the importance of providing a healthy and creative working environment for their employees.Please go through desquareinteriors.in for details.
A very evident presence of Google is a great inspiration. Often on social media, we come across the bold and creative interiors that Google employs to keep their employees creative and relaxed. Google's approach to interior design is very quirky and suits their needs. All companies need not overdo it or replicate, they just need the right interiors to stay functional and productive.
Consider these before you set up an office:
Is it going to be a regular office, corporate office or a home office?
The kind of job to be accomplished
Office style, rules and procedures
Corporate offices can invest more money into interiors than regular offices, small businesses and home offices. But each and every workspace can employ suitable interiors. A single room can be styled to be aesthetically pleasing in more ways than imaginable based on its need and function. Home offices can be more personalized but must be kept free from the daily clutter of life. Interiors must be designed so as to inspire a sense of well-being, good will, elegance, creativity and productivity most of all.
Here we discuss a few essentials for modern office interior designs:
Plan the layout: A planned layout will help lay out the essentials and even small spaces can be used to the greatest utility. It is best to first work out what all is required and desirable.
Lighting: Use maximum natural light as sunlight not only provides energy for plants, it rejuvenates humans with renewed energy and positive thoughts. This can be achieved by large windows or glass walls.
Reception area: First impression is the best impression, too often have we heard it. An up to date reception area/kiosk of latest design with an efficient receptionist will help gain the confidence of clients by making them comfortable and acquainting them with the surroundings.
Work/fun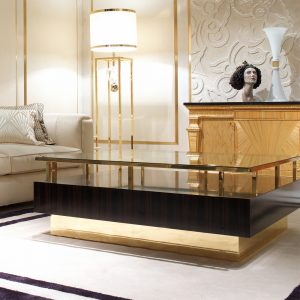 ctional area: This area must need a lot of thought and effort to be able to inspire the employees. The work area need not be as comfortable as the living room or bedroom but yet must instill creativity and comfort. If it is a job that needs the employee to be seated for long periods of time, the chair must be such that it does not harm their posture. The workspace may be partitioned by panels, glass walls or just an open office. This will depend on the work culture. If the job requires the employees to interact with each other very often, an open office would be best. If they employee requires room to think and innovate by himself, they should be provided with cabins to be more functional.
Conference rooms: This is a must. A conference room that can accommodate the maximum number of employees in the organization is very essential. It is the mark great offices. These must be well built and sound proof so that confidential remains confidential and also so that the meeting is not disturbed by external noise.
Entertainment rooms: These are not employed universally but would be a great addition to offices where the employee has to work long hours. Monotony can dull a person tremendously, but timely entertainment can refresh the person and make him more productive.
Break rooms: Break rooms may be rooms with couches just for socializing or even better be a room that allows employees to have lunch together. This will give room to team spirit and good will among colleagues.
Food kiosk: This again can be considered an essential. A well-fed person can function better than a hungry person. Food is a major concern for those who live away from home. It will also allow more time for the employee at home, not everyone will have enough time to pack a lunch to work. Tea time snacks also are a great idea. A coffee machine is a great relief. Some offices have small kitchen areas for light cooking too.
Good furniture: Cabinets for files, desks with drawers are all essential to keep the work space organized. A cluttered workspace reflects confusion and disorder. Stylish furniture must be added to the waiting area and places where clients may meet the officials.
Restrooms: Clean and an adequate number of restrooms separately for men and women is essential and must have great hygiene standards.
To survive in the real estate business it is very necessary to employ the best architects for office interior design. They will increase the value of your property by giving it a new look. You can also check the following link for further details :-www.interiordesign.net