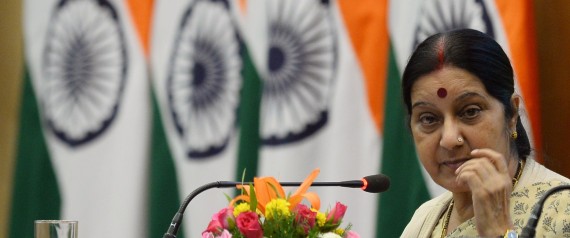 India's External Affairs Minister, Sushma Swaraj, has come under intense criticisms both in the print and electronic media recently for her actions. She quite recently approved the issuance of a temporary travel document to a former India Premier League Commissioner, Lalit Kumar Modi, who has been declared a persona non grata in India and now living in exile in Britain.
Critics believe that this can never be borne out on the grounds of humanitarian reasons and that the Minister's actions were tantamount to consciously helping the former Commissioner to escape investigations in India. Interestingly, the ruling government (BJP) has vehemently thrown its weight behind Mrs Swaraj's actions, saying it sees nothing wrong with her action.
According to her, Mr Modi only wanted to travel from Britain to Portugal to append his signature on the consent papers so as to fast track his wife's cancer surgery. She further established that once the government of India did not oppose to his travel, she did not see anything wrong with her actions. That notwithstanding, people take this story with a pinch of salt as they doubt whether indeed there was such a requirement for his wife's surgery.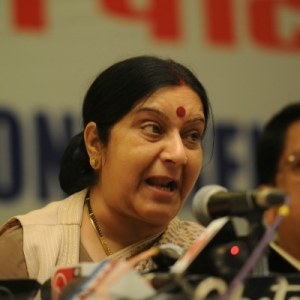 The erstwhile UPA government in 2011, invalidated Mr Modi's passport after he failed to personally appear before the Enforcement Directorate to clear the air when he was charged with going against the provisions of the Foreign Exchange Management Act (FEMA) that led to the misappropriation of hundreds of rupees. He was also believed to be depositing these monies outside India.
What aggravates the whole situation is that, the opposition believes that Mr Modi has been consistently left off the hook as far as the current government's policies are concerned. The rationale behind the annulment of his passport was to ensure that he returns to India, but with Ms Swaraj's actions, it signifies a contradiction of the government's policies.
This also unfortunately entertains the actions of Mr. Modi, who has clearly shown no interest in assisting with the investigations, solely because he feels his life would be threatened in India.
There is another twist in the whole issue as some people seriously suspect a strong conflict of interest in Mrs Swaraj's action towards Mr Modi. In August, 2014, the New Delhi High Court ruled against the annulment of Mr Modi's passport, and interestingly, the daughter of Ms Swaraj was the lead Counsel who represented him in court.
As if this was not enough, a British MP pleaded on his behalf, mentioning Ms Swaraj's name at the British immigration. These events make it less difficult to believe that the current government has been playing soft with respect to matters concerning Mr Modi.
The opposition has been mounting enormous pressure on the government, especially Ms Swaraj, as they believe she has illicitly used her discretionary powers to condone the activities of someone close to her. The government is thus expected to come out unequivocally to state its position on this.