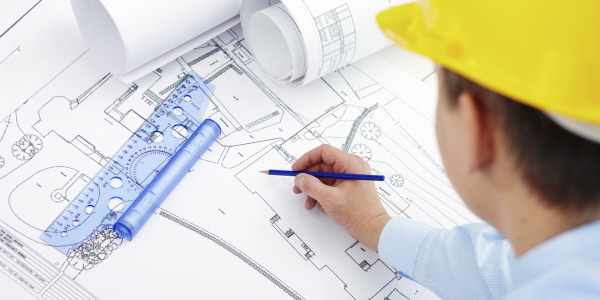 The architectural arena is constantly hunting for novel strategies and not merely the building structures. As the infrastructure of a nation improves, the architectural business also improves on the same scale. With the real estate market undergoing twists and turns, there is nothing certain that can be predicted upon. However, as long as humankind flourish the growth of the architectural industry remains in the vicinity. There could be an upswing in this industry in the near future. The most prominent architectural trends continue to evolve in spite of ups and downs in the market. Some of the fascinating architectural trends portrayed by civil engineering consultants in Chennai are detailed further.
Drones and UAV's
Drones, known for its cutting-edge mapping and scanning capabilities are used for obtaining more precise images. The civil engineering arena is renowned for its automatic aerial tools that aid in taking photographs and videos for marketing purposes. A drone has an advantage for not requiring a pilot to perform its functions but however, requires a programmer. Drones also enable more precise and collaborating three-dimensional images for architectural ventures. It is expensive as well as offer critical concerns involving regulations. Unmanned Aerial Vehicles or UAV's can scan and map the entire work site in order to take photographs. UAV's are cost saving gadgets, easily programmable and can be operated several times. These aerial vehicles take photographs at different levels of project completion thereby contributing to better project management. These vehicles have already transformed civil engineering through the utilization of photo scanning. Photo scanning is known to be an image capturing process that makes use of the photographs rather than the lasers to shoot images. It can be used to picture an entire area such as the buildings, plants and other adjacent structures. Photo scanning symbolizes them in three-dimensional image format.
Three-dimensional printing mode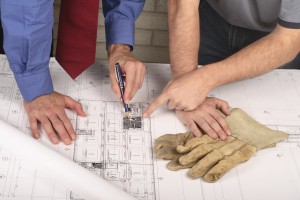 Several civil consultants in Chennai utilize three-dimensional printing in their business with three-dimensional printers reducing down in cost. It offers coupled benefits for both design and construction as it binds the two techniques together. With the launch of three-dimensional printing, customized construction materials are designed easily. They are then built up utilizing any feasible material. The glowing roadways during nights make use of luminescent paint and the three-dimensional printing technology. Three-dimensional printers offer the conglomeration of design and construction into a single procedure, unlike the conventional process. This allows the site managers and designers to have a broad and newer outlook at the designing process. However, three-dimensional printing presents various challenges to the architectural arena. The primary concern being a limitation in terms of materials that can be utilized for printing. Educating the staff to utilize three-dimensional printing requires a huge investment.
Plastic roads for travel
Plastic roads enhance the sturdiness and lifetime of the roadways. Plastics are more commonly recycled into many utility materials. It is predicted that plastic roads can decrease greenhouse gas emissions. The laying of plastic roads is a comparatively quicker process. It permits further infrastructural advancements owing to its hollow nature. Several utility pipes can thus be laid below the roads. According to civil engineers such hollow roads remain valuable to drain floodwater easily in case of a heavy deluge. However, the plastic roads are also associated with certain disadvantages. When plastic leaches into the soil it affects the local vegetation. Plastic roads owing to its volatile nature results in the emission of obnoxious gasses. But however, there are suitable remedies to such issues like the incorporation of a supplementary waterproof layer prevents the leaching of plastics as well release of harmful gasses. Thus, this ideal technology can be utilized for the benefit of mankind.
Holographic processors in architecture
With the advent of holographic computers in architectural arena, precise and real-time information are no longer a dream to civil engineers. It has revolutionized the information technology in the architectural industry. HoloLens is composed of three-dimensional holograms that enable to transfer real-time useful information. A civil engineer can utilize HoloLens to visualize digital inputs, perfect and explore three-dimensional designs and share such inputs through social media. It is also used to design and construct unmanned aerial vehicle and drones in a totally unique format. HoloLens are also utilized at the space stations to make holographic depictions of the planet Mars. In the architectural industry, HoloLens enhance utilization of three-dimensional models to invent remarkable building designs.
Strides in security features
Safety and security always remain a priority everywhere, however, when it comes to building sites enough security measures have to be undertaken. Security card is an important feature and with the advent of contactless security cards, the revolution seems to be astounding. Contactless security cards are programmed by utilizing information from the individual profile. They are then offered unique identity which offers entry to secure work environment and computer operations. With the arrival of these smart cards, security features have improved tremendously. A swipe of a card grants them entry into the workplace. One of the important criteria that have to be tackled is technological hacking of the cards. Hackers can utilize the information for their benefits. Similarly, a lost or stolen card has to be reported immediately to avoid chaos.
Modular construction on the go
Modular construction has already revolutionized the architectural arena owing to its flexible construction features. It has established itself as a huge trendsetter. It has features similar to commercial construction that has long durability. It offers an optimum advantage when there is a time crisis owing to its simple construction features. The benefits of modular construction are availed by households to health care industry. It is becoming a vital fragment of high-rise construction. Watch out for a more technological upswing in this magnificent arena.